At Axten Steel we provide flexible and custom services to our building/construction industry customers.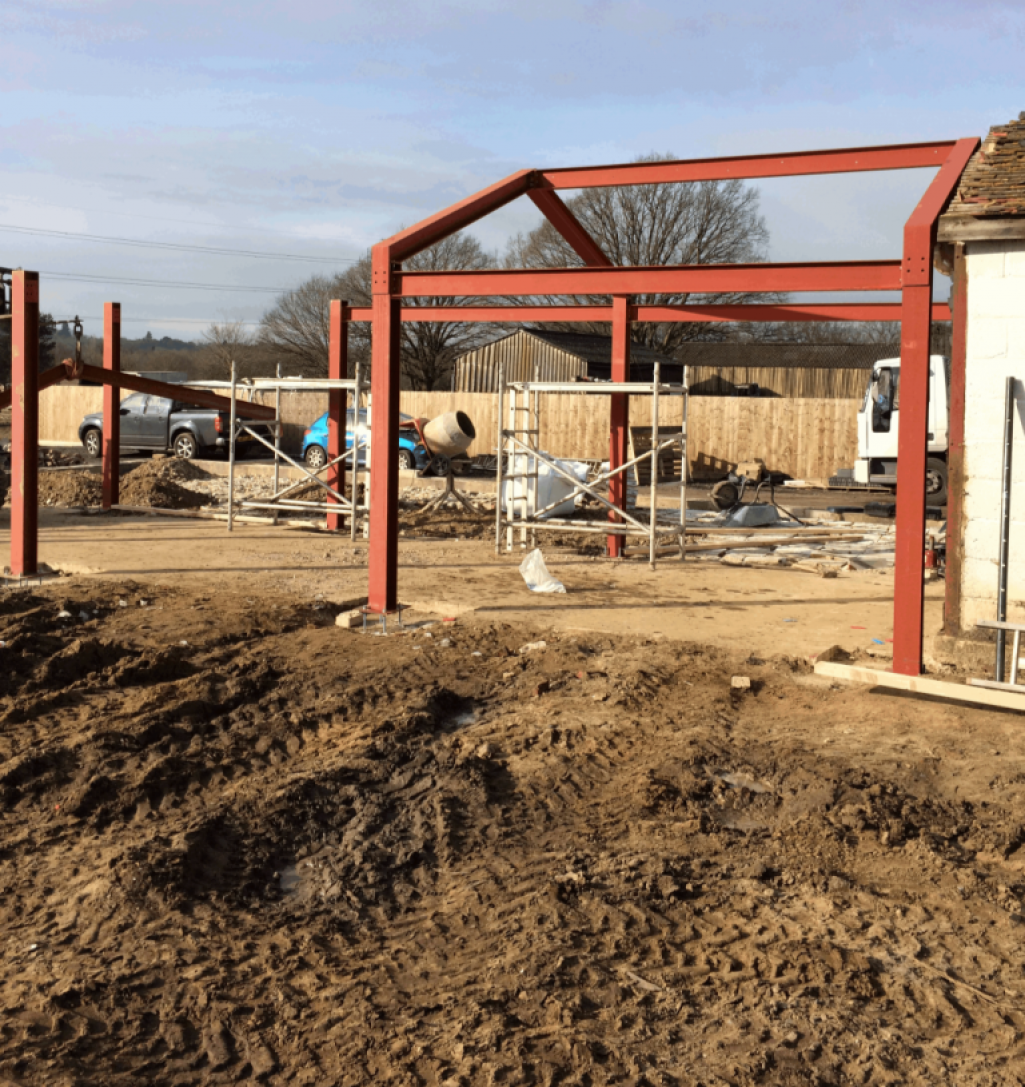 However, a cliche - no job is too small, but no job is too big for us.
We understand where small extensions may need just simple steel beam or column structure where our clients are happy to do the full on-site assembly, and they only require our cutting and delivery service. Other new build projects may require more work from the plans and the full structural steel frame to be delivered and assembled on site for the new build projects.
These steel superstructures are our specialities.
working from architectural and/or engineering plans,
prefabrication of elements - cutting, drilling, welding, etc.
full anti-corrosion treatments
on-site assembly
For new builds, we also offer a full set of services related to architectural steel elements including:
staircases and fire escape routes ladders/platforms,
railings for walkways, balconies, terraces and staircases.
shop windows
and other architectural steel elements.

We also provide visualisation services (CAD) for steel frameworks for buildings and other steel superstructures.
All our steel frameworks for new build structures are made from the highest quality construction steel and comply with UK standard: BS EN 10025:S275JR
Special bulk pricing and additional services for developers available.